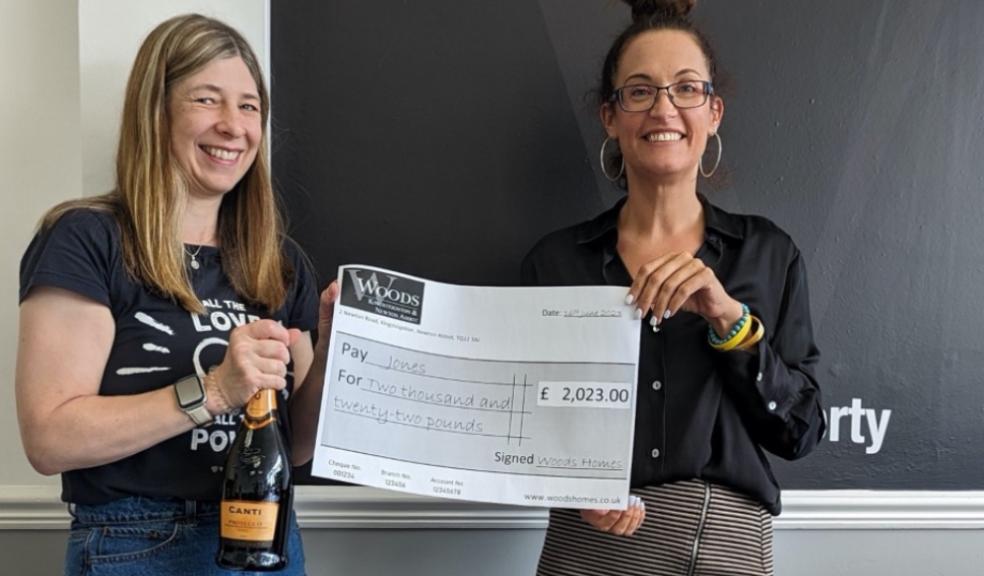 Woods and the Experts in Property announce Kingsteignton grand prize winner
A couple from Higher Sandygate near Kingsteignton has won the grand sum of £2,023 in the Experts in Property's 2023 New Year Giveaway in conjunction with Woods Homes.
The Southwest network of over 60 independent estate agency branches launched the giveaway in celebration of the New Year and every homeowner who had their property valued by a member of the Experts in Property between 1st January and 30th April were entered into the prize draw.
Mini prizes have been awarded at the end of every month with £202.30 handed out to a couple in Landrake by Belvior!, the agency covering Plymouth, Saltash and the surrounding areas; to a couple near South Brent by the Totnes branch of Rendells; to a lady from Kingskerswell by Woods in Kingsteignton; to a couple from Highbridge by Westcoast Properties in Burnham on Sea; and to a couple near Launceston by the Launceston branch of View Property.
All of those names went back into the 'hat' with hundreds of others for a chance of winning the end-of-promotion Grand Prize. All entries have now been submitted and the Grand Prize winner has been revealed as Mr and Mrs Jones from Higher Sandygate, who have now received their cash prize of £2,023 to spend on anything they wish.
Mr and Mrs Jones had their lovely four-bedroom family home valued by Woods Homes in Kingsteignton. The cul-de-sac property with modern kitchen and converted garage went on the market on 6th March and within just three weeks Woods had negotiated a sale. The transaction completed on 16th June and Woods have very happy clients!
Julie Copsey, manager of Woods in Kingsteignton, said: "The day I called and told Mrs Jones the good news was the day they exchanged contracts and the couple couldn't have been more thrilled. The house they've moved in to needs some updating so the money has come at just the right time. I'm so pleased for them."
To sell your home with the Experts in Property, contact any branch of Woods or visit www.theexpertsinproperty.co.uk/agents-directory to find your nearest member estate agent.
All members of the Experts in Property work together to sell homes for clients.
To browse property for sale across Cornwall, Devon, Dorset, Somerset and Bristol, visit www.woodshomes.co.uk, the website of any member or www.theexpertsinproperty.co.uk.