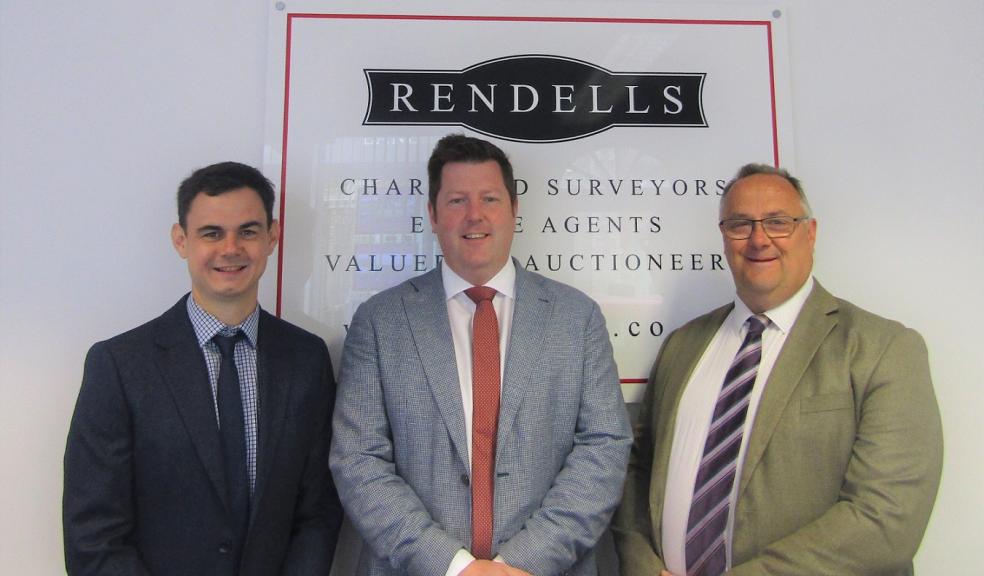 Rendells announces Robin as Associate Partner
Rendells, the long-established and highly regarded firm of chartered surveyors, auctioneers, valuers, land and estate agents, is pleased to announce the appointment of Robin Tozer as Associate Partner with the firm.
Having spent the last 15 years or so in the South Devon property market, Robin has achieved a great understanding and practical know-how in all matters of residential and rural property. He has spent a number of years working his way up to management level with a leading Westcountry-wide agency and has honed his knowledge further during his last three years as Property Manager at the Totnes branch of Rendells.
With an early background in hotel management, Robin's customer service prowess is second to none. This, combined with his property expertise and passion for the South Devon property market, is a winning formula – for Rendells and for prospective buyers and sellers in Totnes and the surrounding areas.
Partners, Michael Pedrick and Russell Thomas are delighted to be able to reward Robin's hard work and expertise as the firm continues to build for the future.
Russell said: "Robin is highly deserving of his new role. He has a great respect for Rendells and its heritage and upholds our traditional values, of which we are very proud, but he is also a great communicator, highly professional and very personable with a positive, caring and forward-thinking approach."
Founded in 1816 Rendells remains committed to its traditional values but with a modern approach and a highly regarded reputation gained over nearly 200 years of working with Dartmoor and South Devon farmers, property and land owners by providing a personal service from its four offices in Newton Abbot, Chagford, Totnes and Ashburton (which is also the site of Rendells' Antiques and Collectibles salesroom), covering all aspects of property and land valuation, sales, auction and leasing together with a wide range of farming support services.
For further information, pop into Rendells in Totnes, call 01803 863888 or visit www.rendells.co.uk. To browse properties for sale across the South West - visit www.rendells.co.uk or www.theexpertsinproperty.co.uk.
In the photograph: Russell Thomas, Robin Tozer and Michael Pedrick